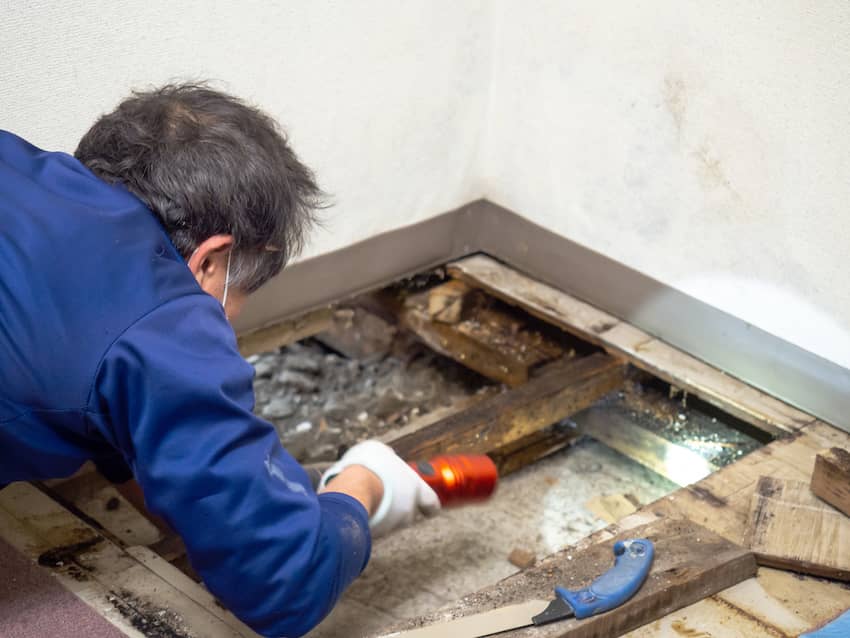 Mold Removal Process
Once you've discovered mold in your building, you'll want to begin the removal process as soon as possible. When it comes to dealing with mold, hiring a professional mold remediation company is highly recommended to make sure the project is completed as safely and as thoroughly as possible. At Pure Maintenance of Illinois, our team of certified mold removal specialists undergo rigorous training and always follow top industry safety standards to ensure a safe, effective mold removal project.
Dry Fog Mold Removal
Pure Maintenance of Illinois addresses mold and other pathogen issues unlike any other company around. Our patented, two-step dry fog system effectively kills mold spores throughout your home or office without the need for extensive demolition. With dry fog mold removal, it is completely safe for pets and people and most remediations can be completed within 4 hours without any damage to your property.
Step One: InstaPURE
InstaPURE is distributed throughout your home in fog form to ensure it gets tough to reach areas like behind drywall and deep into carpet fibers. InstaPURE disinfects your home by destroying mold spores where they stand on every surface in your home or office. InstaPURE is so effective it is trusted by hospitals, daycares, gyms, and more.
Step Two: EverPURE
Once we address the immediate mold issue, we work hard to prevent future mold issues. EverPURE is EPA verified to offer 90 days of protection against mold growth. It is a residue-free anti-microbial solution that reaches every surface including doorknobs, countertops, sinks, and even keyboards - all without damaging the surface! Both InstaPURE and EverPURE are EPA approved in all 50 states.
How Pure Maintenance of Illinois Can Help
Removing mold from large areas of a home can be quite an extensive project if done properly, which is why it's best to contact a mold removal professional. When you partner with Pure Maintenance of Illinois, you can feel confident you are working with a company who puts your health and safety above all. Our patented dry fog mold removal technology is more effective, more affordable, faster, and much less invasive than traditional mold removal. Our team can have your home mold-free in under 4 hours all without any demolition.
Pure Maintenance of Illinois can help you with your Milwaukee mold removal project. Call us today at (Sorry, we are unavailable).