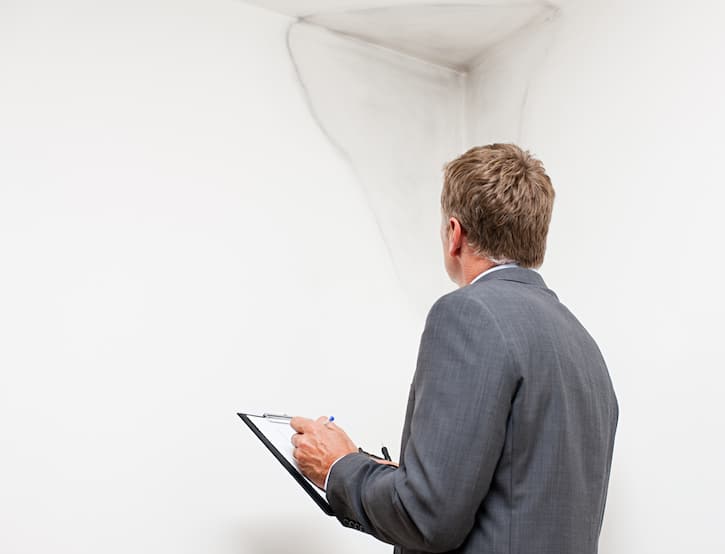 The Cost of Mold Remediation
Discovering a mold problem in your Milwaukee home or office is a source of great stress. Many property owners wait to address mold problems for fear the financial burden will be too heavy, but ignoring or improperly treating a mold infestation could have costly implications in the future. At Pure Maintenance of Illinois, we can help you identify and treat nearly any sized mold problem and help you return your home or office to a safe, mold-free environment as quickly as possible.
How Do I Know if I Have Mold?
With hundreds of thousands of mold species thriving, it's impossible to accurately identify mold and mildew types by sight alone. While hiring a professional mold testing firm is the best way to accurately diagnose mold and mildew types, there are many signs that indicate the presence of mold in your building. If you notice water stains, smell musty odors, or start to get skin rashes, sore, irritated eyes, or other allergy symptoms, the pros at Pure Maintenance of Illinois can solve all your mold issues. 
How Much Does Professional Mold Remediation Cost?
The cost of mold removal will vary greatly depending on the type of mold and the size of the area affected. If you have a small amount of mold, the cost could be quite reasonable. On the other hand, if you have experienced a mold infestation throughout your whole home, the expense will be much higher.
At Pure Maintenance of Illinois, we specialize in advanced, demolition-free mold remediation and have years of experience under our belt. With our patented dry fog mold removal system, we can complete jobs faster while avoiding costly reconstruciton as with traditional mold services. While it may be tempting to attempt DIY mold removal, if you are dealing with toxic mold, you could subject yourself to even higher costs to treat potential health hazards.
Call (Sorry, we are unavailable) for help with Milwaukee mold remediation.